How to create a website for business?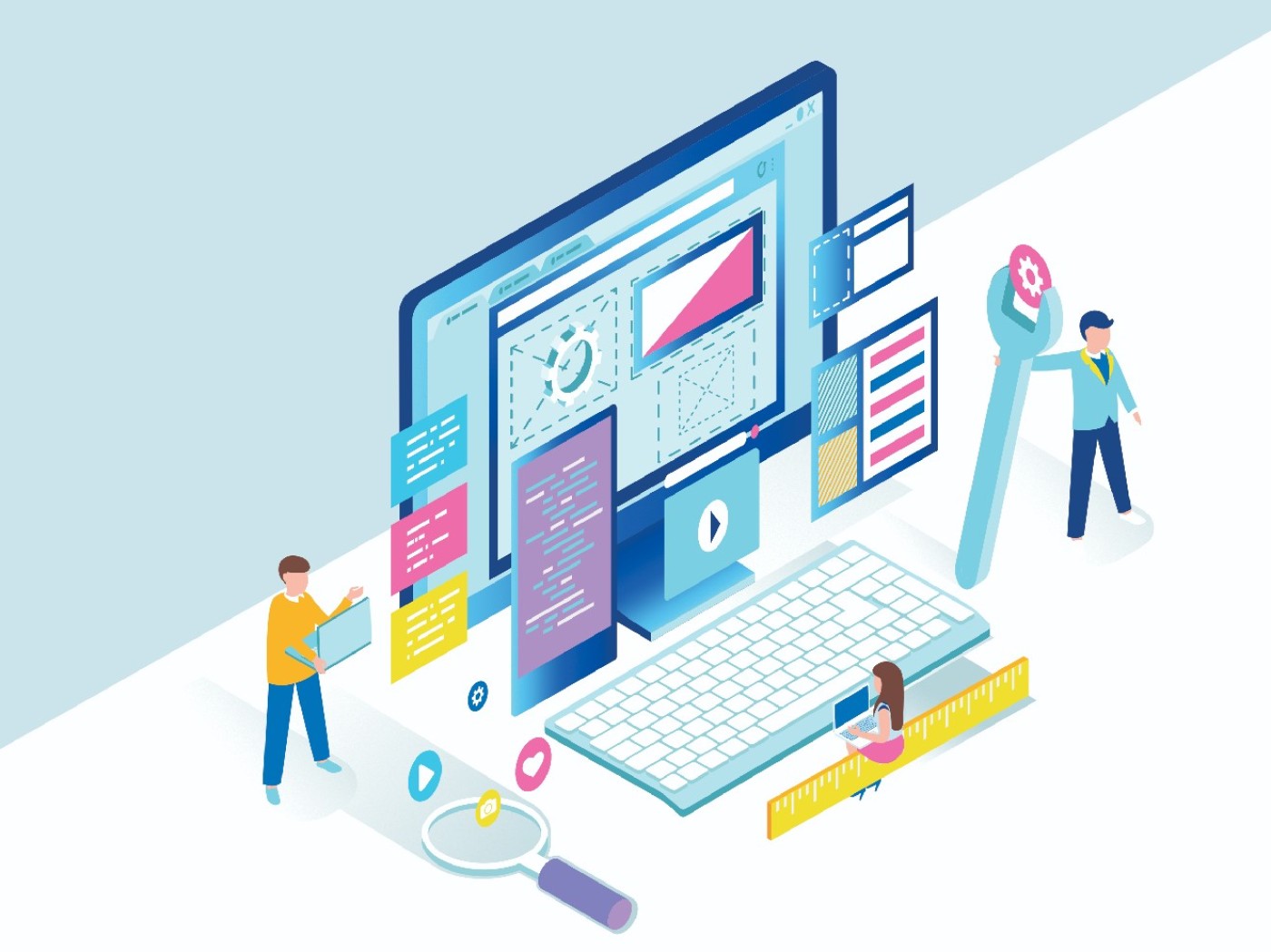 Starting a new business and creating your online presence is a big step. Understandably, small business owners feel very excited but often need help knowing where to start or have many ideas and want to do everything simultaneously.
This article will give you valuable tips for saving time and money and getting a website that serves your business needs.
1. Define your business and website goals
Believe it or not, this step is the most important one.
Before you start creating your website, you need to determine what you want to achieve. What are your business goals, and how can your website support those goals? This will help you choose the type of website you need and what features to include.
Defining your business and website goals is vital because it helps to guide and focus the entire process of building your website. It provides a clear direction and enables you to decide what features and elements to include on your website.
Having a clear understanding of your goals allows you to prioritise and focus on the most important elements of your website.
In short, defining your business and website goals ensures that your website is not just aesthetically pleasing but also functional and effective.
It's not enough to say: "I'd like to be found on the internet / I'd just like to have a nice website / I'd like to show my business and maybe get people to pay online."
Defining your business and website goals helps determine the overall strategy for your website. It also helps the design and copywriting process.
Once you have established your goals, you can move on to the design and copywriting phases. They can happen in either order, depending on your preference and the needs of your website. Some people prefer to start with the design, as it provides a visual foundation for the content. In contrast, others prefer to start with copywriting, as it establishes the tone and message of the website.
In either case, it's essential to consider the design and content as equally important elements of your website. The design should be visually appealing and support your brand, while the copywriting should be engaging and effective in communicating your message to your audience.
Ultimately, the order of design and copywriting depends on each website project's individual approach and needs. It's important to consider both elements in the context of your business and website goals and to work with the designer and copywriter to ensure that the website effectively achieves your desired outcomes.
2. Choose a domain name
A domain name is the web address where people will find your website. Choose a domain name that is easy to remember and that accurately represents your business.
Read more about How to choose a domain name
3. Choose a website builder or platform
Many website builders and platforms are available, ranging from free to paid. Some popular options include Wix, Squarespace, WordPress, and Shopify. Consider your budget, technical skills, and desired features when choosing a website builder.
Not every website can be built using a website builder. Website builders are designed to be user-friendly and offer a range of templates and features suitable for many types of websites, such as personal blogs, portfolios, small business websites, and e-commerce sites.
However, website builders may not be the best solution for more complex websites, such as those with custom functionality or large amounts of data. In these cases, it may be necessary to work with a developer to build a custom website.
Additionally, all website builders have limitations in terms of design and functionality, so it's essential to carefully evaluate your needs and choose a website builder that meets those needs.
In conclusion, while website builders are an excellent solution for certain purposes, they are not suitable for every website.
4. Create basic content
Web design always depends on the content of the website.
There is an approach where a design is created first, and then the content is written for the finished design. However, this only works sometimes.
The first step is always to get at least an outline of the content.
5. Design your website
Once you have got your basic content and chosen a platform, it's time to start designing your website. Design is a lot more than having a nice home page. Choose a layout and design that represents your brand and appeals to your target audience.
Suppose you want your website's SEO to be effective in the future. In that case, you need to consider future SEO before you start the design process.
6. Add more content
The next step is to add more content to your website. This includes text, images, videos, and other media that will provide information about your business, products, or services. Make sure the content is well-written, informative, and engaging.
7. Optimise for search engines
To ensure that your website is visible to search engines, you need to improve your SEO. This includes adding keywords to your content, writing meta tags, optimising images and organising your content in a way that helps SEO.
It is best to start thinking about Search Engine Optimization (SEO) from the beginning of the website creation process. This way, you can ensure that your website is optimised for search engines from the start, rather than trying to retroactively make changes after the website has already been launched.
When creating a new website, it's important to include the following SEO elements:
Choose a domain name that accurately reflects your business and is easy to remember.
Research and include relevant keywords in your website content, meta tags, and header tags.
Ensure that your website is easy to navigate and has a logical structure that search engines can understand.
Use high-quality images and videos and optimise them for search engines using descriptive file names and alt tags.
Create quality content that is informative, engaging, and relevant to your target audience.
Make sure your website is mobile-friendly and responsive as more and more users search the web on their smartphones and tablets.
Regularly monitor and update your website, as search engines favour websites that are updated frequently.
Considering SEO from the start, you can ensure that your website is more likely to rank well in search engine results. This will help drive traffic to your site and increase the chances of achieving your business goals.
Overall, creating a website always requires a lot of planning, thinking, collaboration and precise execution.
Can anyone create a website?
Well, at some level, certainly anyone can.
However, always remember that web development and design require years of learning and experience. If your business needs a professional website, it's better to ask a professional.